A Guide to Dust Collection Systems
Free ebook on dust collection systems
Dust collection systems play an important part in minimizing dust exposure and contributing to a safe environment for employees. 
Sourcing and sizing a dust collection system can feel overwhelming, since the process involves various pieces of equipment and components. Companies have to consider initial cost, what regulations they must meet, and how they will maintain the dust collection system.
We're here to help! We've broken down the process in this ebook. 
This extensive guide includes:
Chapters about each major piece of equipment in dust collection systems
Examples of dust collection systems that DenTech has installed
Related articles, including info about filter media and explosion protection
50+ pages of dust collection expertise, based on 35+ years of experience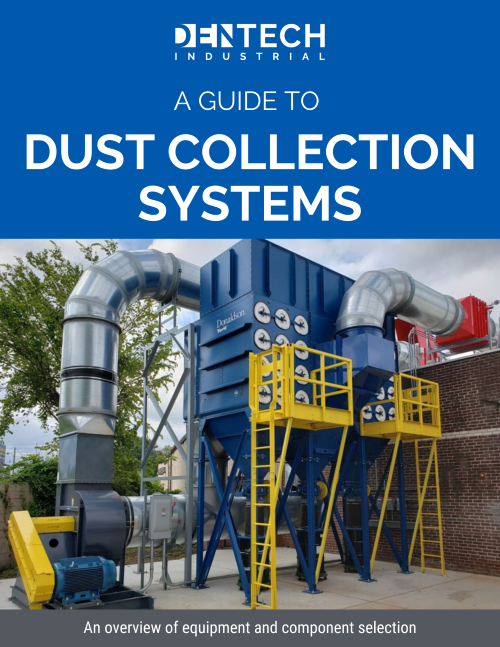 DenTech Industrial uses the information you provide us to contact you about our solutions and capabilities. You can unsubscribe from marketing communications at any time. For more information, see DenTech's privacy policy.