This section includes line cards, cut sheets, brochures, and overviews.
For dust collector and controller IOMs, see our manuals. 
Assembly
Automation
AyrDyne
Custom Machines
Cutting, Forming, Coating
Design
Dust Collection
Dust Collector Controller
Electrical Control Panels
Electrical Installation
Explosion Protection
Fabrication
Filters & Parts
Industrial Air Filtration
Industrial Piping
Industrial Vacuum Systems
Installation
Machine Safety
Machining
Material Handling
Mechanical Design
Mechanical Installation
Millwright
Programming
Robotics
Safety
Safety Guarding
Service + Maintenance
System Integration
Training
Trim Waste Removal
Welding
Workholding Fixtures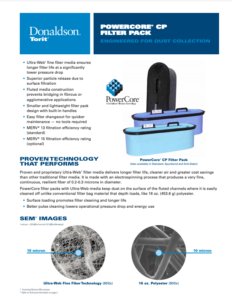 Learn all the details about power core filters in this downloadable PDF.
See More » This is not a comprehensive list. If you don't see your industry, give us a call.