An equipment manufacturer needed custom work carts for one of their facilities. DenTech worked with them to design a solution that met their specific needs.
After the customer approved the design, DenTech fabricated three identical work carts.
The carts have several features for workers to complete tasks in one workspace:
A large, flat surface offers plenty of room to complete tasks. The back panel features a rack for bin storage.
Drawers store tools and electrically lock. Drawers are unlocked with an electronic keycard.
A power strip is mounted to the side of the work cart, so that tools can be plugged in there for convenience.
A handle and casters enable easy maneuverability to move the carts where they are needed.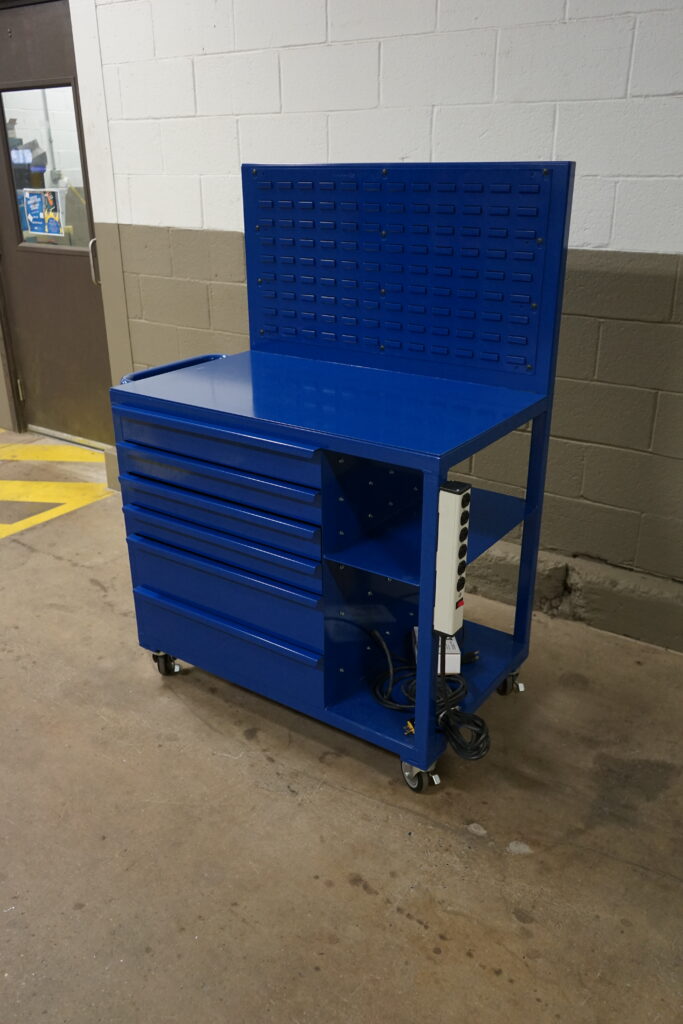 Without these work carts, employees would walk to different locations for tools, supplies, and their workspace. Now they will have everything they need in one place. This saves time and helps them work more efficiently.