Many manufacturing processes produce small dust particles that may be combustible. Under the right circumstances, this dust may create a fire hazard or explosion.
What actions do you take in your facility to minimize the risk of fire or explosion hazards?
DenTech Industrial works with customers to develop custom solutions that fit their needs.
Read on for examples of solutions we've installed for customers. 
Dust collection and explosion protection for a confectionery manufacturer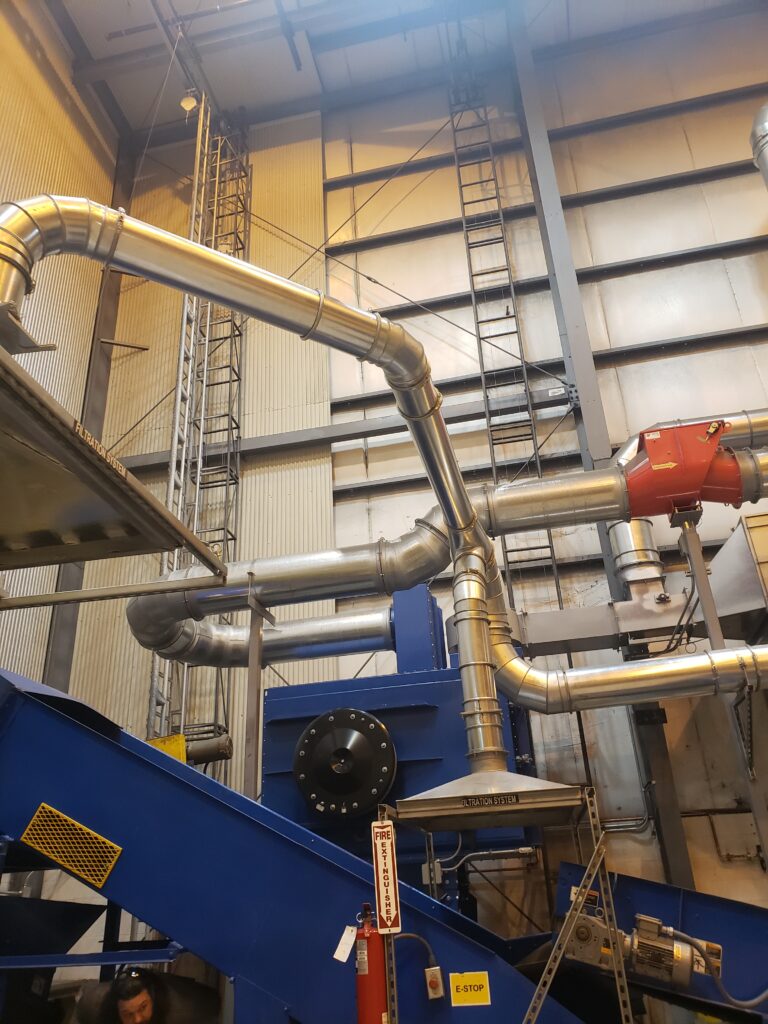 DenTech installed a Donaldson Downflo® Evolution (DFE) dust collection system for more effective cleaning, and reduced energy losses. DenTech designed, built, and installed an AyrDyne electrical control panel that includes safety system integration and maintenance monitoring. For explosion protection, we installed several devices, including a flameless explosion vent on the dust collector and an isolation valve on the ducting.
Explosion protection system for sugar producer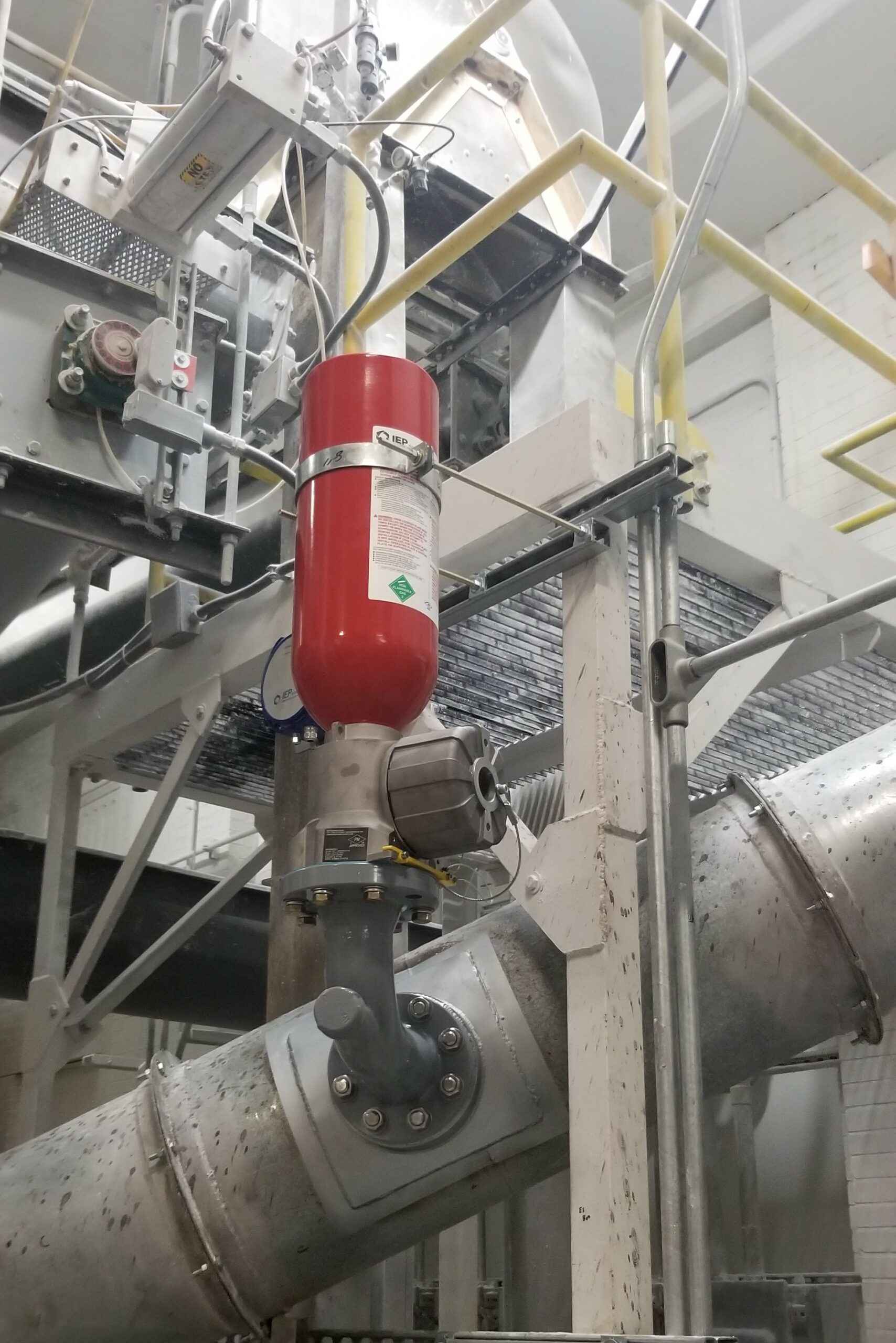 We worked with a sugar producer to update explosion protection devices in their facility. DenTech fabricated hygienic mounting pads, bottle assemblies, and other custom components. Our team installed MEX detectors, FAB units, bottle assemblies, and piston fire bottles. 
Updated controls to reduce risk of fire
DenTech worked with an aerospace manufacturer to integrate fire protection solutions into their dust collection systems. We added temperature sensors, duct smoke detectors, compressed air isolation, and control modifications to their existing dust collection system.
Our team supplied a custom interface panel that provides system shutdown to further protect the process and equipment. With these modifications in place, the manufacturer can better monitor and control conditions that may lead to a production shutdown.
Talk to our team about explosion protection methods for your facility.