We're committed to safety and know how important it is for every company running machines. Our full-service, in-house team has the skills and experience to help you improve safety in your facility and keep employees out of harm's way.
DenTech will work with you to address issues proactively, so you can ensure your facility complies with OSHA standards, minimize workplace hazards, and reduce employee injuries.
We start with a risk assessment to evaluate the functional safety of equipment and systems. After we identify safety issues and make recommendations for reducing risks, we develop custom solutions for you.
Whether you need machine safety guarding, electrical controls, automation, safety training, or a combination of solutions, our talented team can manage the project from start to finish.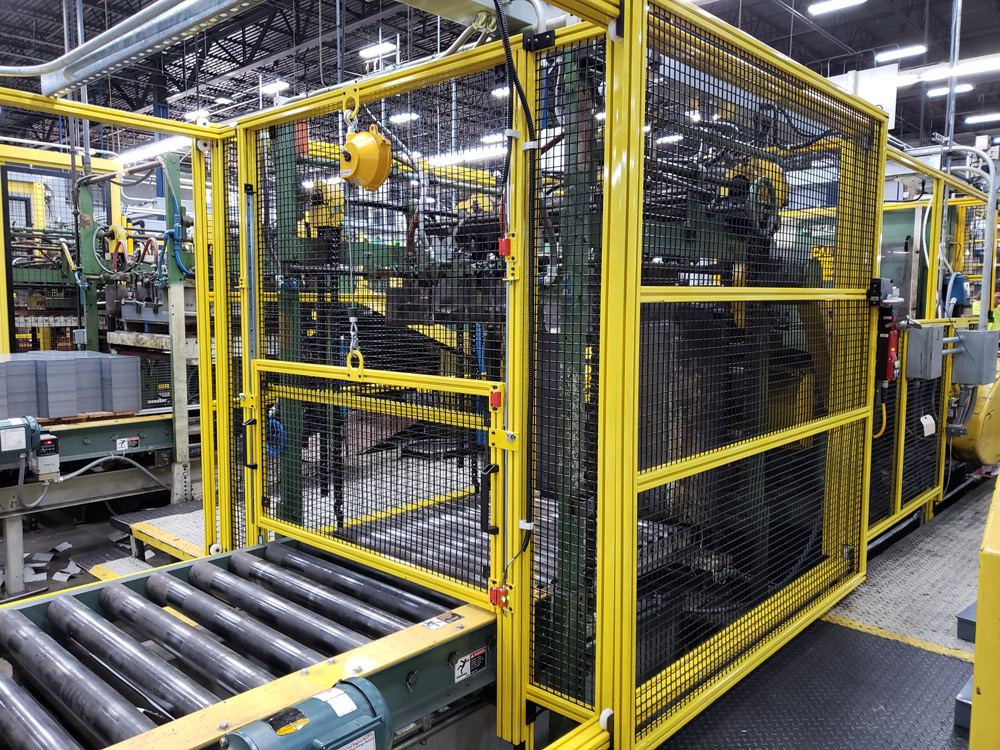 Featured Project
We worked with a packaging manufacturer to address safety issues and minimize risks in their facility. DenTech completed a risk assessment, and then we created a concept to apply to several machines.
Our solution included hard-guarding framing, updated control panels, and upgraded motors and mechanical components. With these changes in place, the manufacturer increased safety measures and improved machine performance in their facility.